Nov 26th, 2013
Dear Friends of the What If? Foundation,
This family of three comes to the food program almost every day.  The mother's name is Behatrice. She's been bringing her children to the food program ever since the 2010 earthquake.
Lavarice Gaudin, Na Rive's program director, spoke with Behatrice last week about the difference the meals you fund make in her children's lives.  This is what she said:
"We are living with the grace of God and this food program.  I don't know what we would do without these meals.  There are ten of us living in two small rooms.  If some of our children are not able to come, the cooks usually give me some food to take home with me."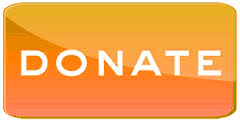 Please help us continue to provide meals and educational opportunities to children in the Ti Plas Kazo neighborhood of Port-au-Prince by making a donation today.

Our 13-year collaboration with our Haitian partners, Na Rive, ensures that your gift will have a direct impact.  We are so grateful for our partnership, which is a model of sustainable development through community-based, Haitian-led programs that are effectively serving the most vulnerable.
During Lavarice's conversation with Behatrice, she reflected on her children's future:
"I have not been able to go to school myself, but my children have hope thanks to these programs. God bless Na Rive and the What If? Foundation. Thank you for remembering us."
At this time of Thanksgiving, we give thanks for you and for your continued commitment to the lives of the children we serve.  Thank you for your trust, for your generous support, and for holding What If, Na Rive, and the people of Haiti in your heart.
"Lespwa fe viv" — "Hope makes life",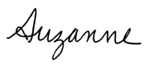 Margaret Trost                                Suzanne Alberga
Founder, What If? Foundation        Executive Director, What If? Foundation
---