Apr 21st, 2015
Dear Friends,
I am delighted to share a copy of our 2014 Annual Report with you. I hope you will enjoy reading about the tremendous difference your donations have made in the lives of thousands of Haitian children over the last year.
On behalf of our founder, Margaret Trost, the What If Board of Directors, our partner Na Rive, and all the children in the Ti Plas Kazo neighborhood of Port-au-Prince …
"mesi anpil"
("thank you so much" in Creole)
for your ongoing support.
In gratitude,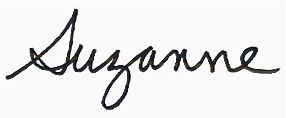 Suzanne Alberga
Executive Director, What If? Foundation
---