Life and learning beyond the classroom
Posted Apr 19th, 2017
Dear Friend of the What If? Foundation,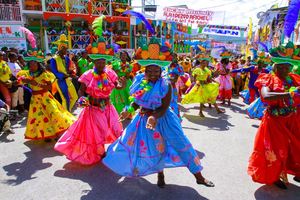 The end of February marks the start of Carnival in Haiti, a celebration held over several weeks leading up to Mardi Gras. During this time the streets of Port-au-Prince are filled with music, dancing and parades of costumed revelers. Celebrations last through the night and fill the neighborhoods with festivities, making it difficult for children to attend school. Many institutions close their doors for the week.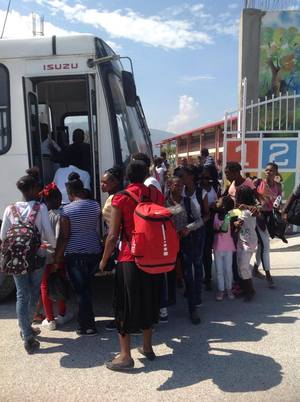 Teachers of the Father Jeri School decided instead to expand learning beyond the classroom, taking 176 students to see another part of the country, and learn new skills for the future. These intrepid travelers and their teachers went to Port Salut, a beach town in the southeast. For most students, it was their first time touching sand or swimming in the ocean. For others, it was the first time they had ever left Port-au-Prince, to take pride in the beautiful rolling green hills, white sand beaches, and raging waterfalls and rivers of their homeland.
During the trip, students had the chance to attend different workshops like "Population and Our Planet" which gave children the chance to consider the world beyond their neighborhood, and how a growing population increases the demand for food and resources not only in Haiti, but in the wider world.
"This discussion was so exciting, with both students and teachers really engaged. I picked this topic because I liked the intellectual challenge and that all ages could participate in the discussion"
Lavarice Gaudin, Na Rive Program Director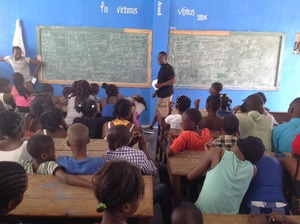 Students also got a chance to think about the future on a personal level. The "Life is Management" program offered a primer on managing academics and finances – the practical life skills so essential to success. And a visit from a public health nurse gave students a chance to meet and interact with a working professional. They heard about the field of nursing while also receiving vital hygiene, nutrition, and physical fitness advice.
And of course, we can't forget their time at the beach. Play, exploration, friendship, and fun are all vital to learning – and to life. The children had a blast!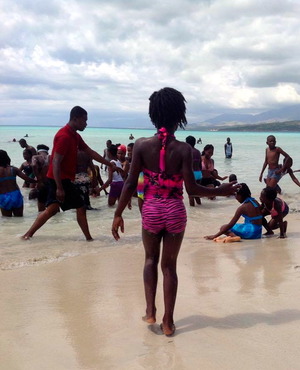 Thanks to Na Rive's connections and resourcefulness, transport was donated and lodging was offered by a local college with spare dorm rooms. To cover the cost of meals, each family was asked to contribute 183 Haitian Dollars, or $2.65 US, yet no one was turned away for a lack of funds. Na Rive believes strongly in the role nutrition plays in education, whether the kids are in school or away from it.
It was an incredible week, as the photos show. And you made it all possible. While you couldn't touch your toes to the sand, we hope you've seen how much joy and possibility you've created.
With love and gratitude,


Suzanne Alberga
Executive Director