Food Program Update After Tropical Storm Isaac
Posted Aug 26th, 2012
Dear Friends and Supporters of the What If? Foundation,
My thoughts have been with the people of Haiti this weekend as they endured Tropical Storm Isaac, which brought heavy winds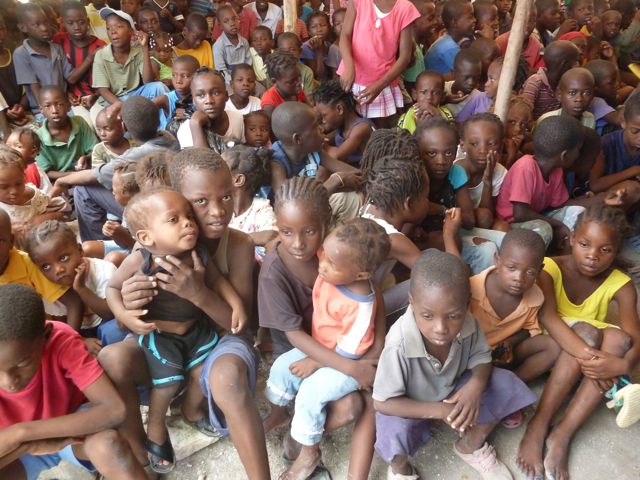 and torrential rain.  The vulnerability of the more than ½ million people still living outside in tents in Port-au-Prince, and the misery they're experiencing as their homes are swamped with water and mud is unimaginable.
I just got off the phone with Lavarice Gaudin, our Program Director in Haiti, who told me that the structure under which the food program meals are served blew down yesterday, as did many of the tents in surrounding tent communities.
"We expect a huge crowd at the food program tomorrow (Monday)", he said. " The cooks are going to prepare as much food as they can.  We're working to rebuild the food program's tarp structure and, shelter or no shelter, we will serve the meals.  It's essential to feed the children.  The rain has passed but the hunger is still here. Most people live day-to-day. If they can't work or sell goods (because of the weather) they have nothing to eat."
During my last visit in April, my heart broke when I visited the tent community that's right next door to the food program.  The tents so close together.  The ground muddy even in a light rain.  All the children, the babies, the mothers and fathers who have lived there since being displaced by the 2010 earthquake.  Everything they've been through and go through each day to survive.  And now their tents are drenched or gone with the little they had blown away.Thank you for your support, which makes such a difference, and for your prayers for our Haitian partners, the children we serve, and all the people of Haiti.
With love and hope,
Margaret
Margaret Trost
Founder, What If? Foundation